Over 40,000 small businesses have trusted us to create and send their invoices since 2008!
Invoicing
Quick & Easy
Customer management
Simple customer database
Inventory
Products & services database
Statistics
Useful data insights
WELCOME TO INV24 SIMPLE INVOICE SOFTWARE

If you are looking for a place where you can make professional invoices just in several seconds, then you are in the right place.
INV24 has been developed for quick and easy invoicing online.
Online invoicing
Price quotes & estimates
Inventory for services & products
Customer management
Clear, user-friendly interface
Statistics
Delivery by email
Payment reminders
Wide range of invoice templates
Good price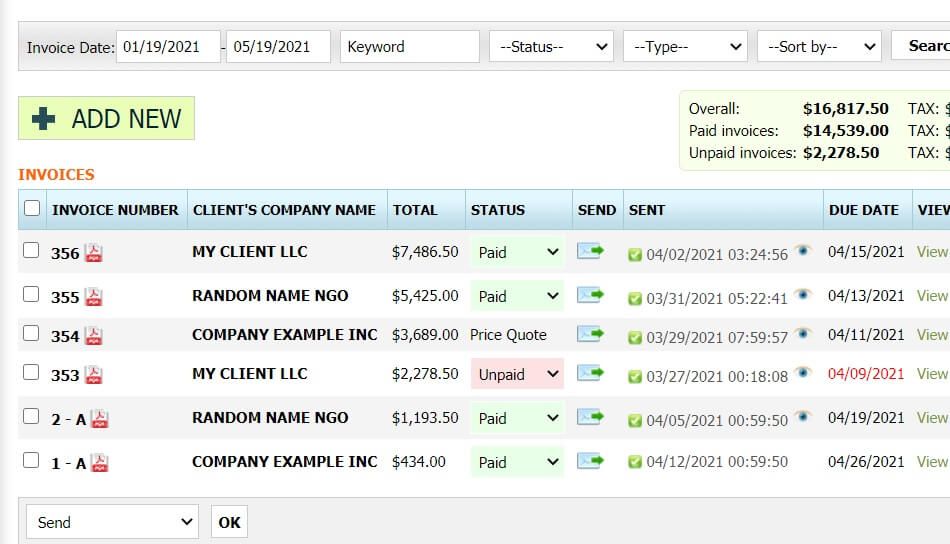 Start enjoying our services now!