Over 40,000 small businesses have trusted us to create and send their invoices since 2008!
E-invoices
Follow the trends
Proforma invoices
Make your business flexible
Recurring invoices
save your time
Quotes
Surprise your clients
Recurring invoice software Inv24
With Inv24 online recurring invoice software you can efficiently do automatic invoicing for your subscription-based customers on a regular basis. It is specially designed for LLC, NGO, Self-employed small business companies.
What makes Inv24 the best recurring invoice software?
Inv24 is easy-to-use online recurring invoice software that has affordable pricing and helps you to manage automatic payments in digital format. We have wide range of invoice templates and flexible customization options that help to optimize your business performance. Our completely free support services will make your user experience even smoother. Use it on desktop or mobile!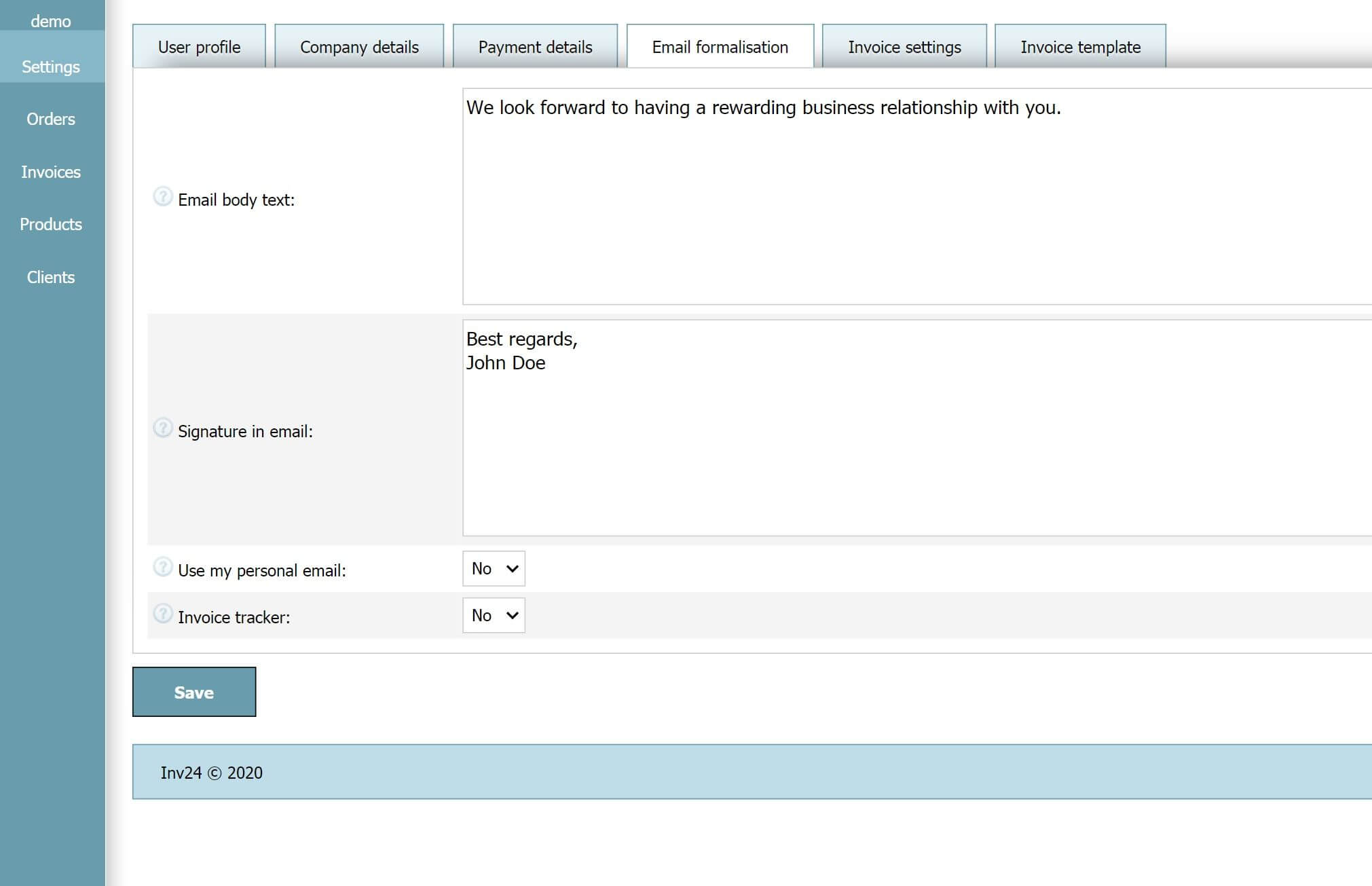 How does Inv24 recurring invoice software work?
In subscription billing automation module you can make subscription profiles. Each profile needs to be created just once and it can automatically make unlimited amount of invoices. You have to choose a client, products, set up start date, end date and time interval. When the time comes our recurring invoice software will automatically create invoices and deliver it to your customers.
If you want to mark automatically generated invoices, you can add suffix to invoice numbers, and overview invoices and statistics in invoice manager. Inv24 recurring invoice software does not just save your time but also provides you with useful reports and gives you full control over recurring billing processes.
Inv24 recurring invoice software general advantages
No routine, significant cost savings on invoicing: Inv24 auto billing software improves your productivity and makes your business stronger. While your competitors spend their resources for manual work, you can focus on other important things.


Reduce manual mistakes: Inv24 recurring invoice software makes it easier to control the data that you entered because you have to do it just once per subscription profile. Manual invoicing would require to check each invoice separately that would increase the chance of errors.


Speed up recurring payments: you will never forget to send invoices, Inv24 recurring invoice software will help you to get paid faster and improve your customer loyalty. Your invoices will be made automatically, saved and delivered to your clients at the most appropriate date.


Boost your sales of expensive products or services: with Inv24 recurring invoice software you can provide additional leasing options to your customers so they could pay you over some period of time. For example, you can split the payment to 12 parts, set frequency period to 1 month and will receive payments every month within 1 year.
Inv24 is the best recurring invoice software for small businesses. Try it completely free for 30 days. Sign up now!