Over 40,000 small businesses have trusted us to create and send their invoices since 2008!
Invoicing
Quick & Easy
Customer management
Simple customer database
Inventory
Products & services database
Statistics
Useful data insights
WELCOME TO INV24 RECURRING INVOICE SOFTWARE

Inv24 is recurring invoice software that helps you to bill your subscribing customers online. We help businesses to manage recurring invoicing with an easy-to-use solution.
Our recurring invoice software has been especially designed for small business owners.
30 days free trial
Cloud based
Automatic invoicing
"Create and forget" approach
Invoice management
Customer organizer
Inventory
Invoice template customization
Payment reminders
No technical or accounting knowledge is needed
Good price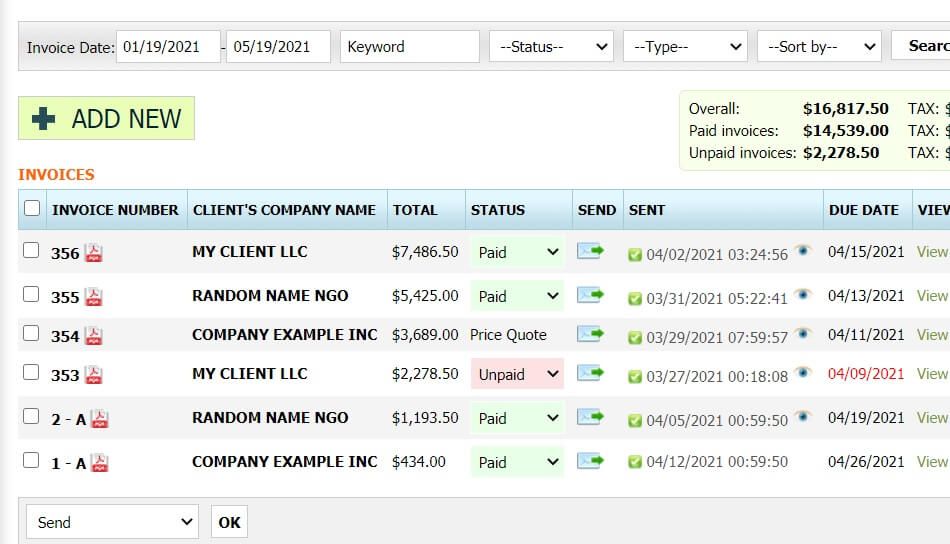 Our recurring invoice software is free to try. Start enjoying our services today!